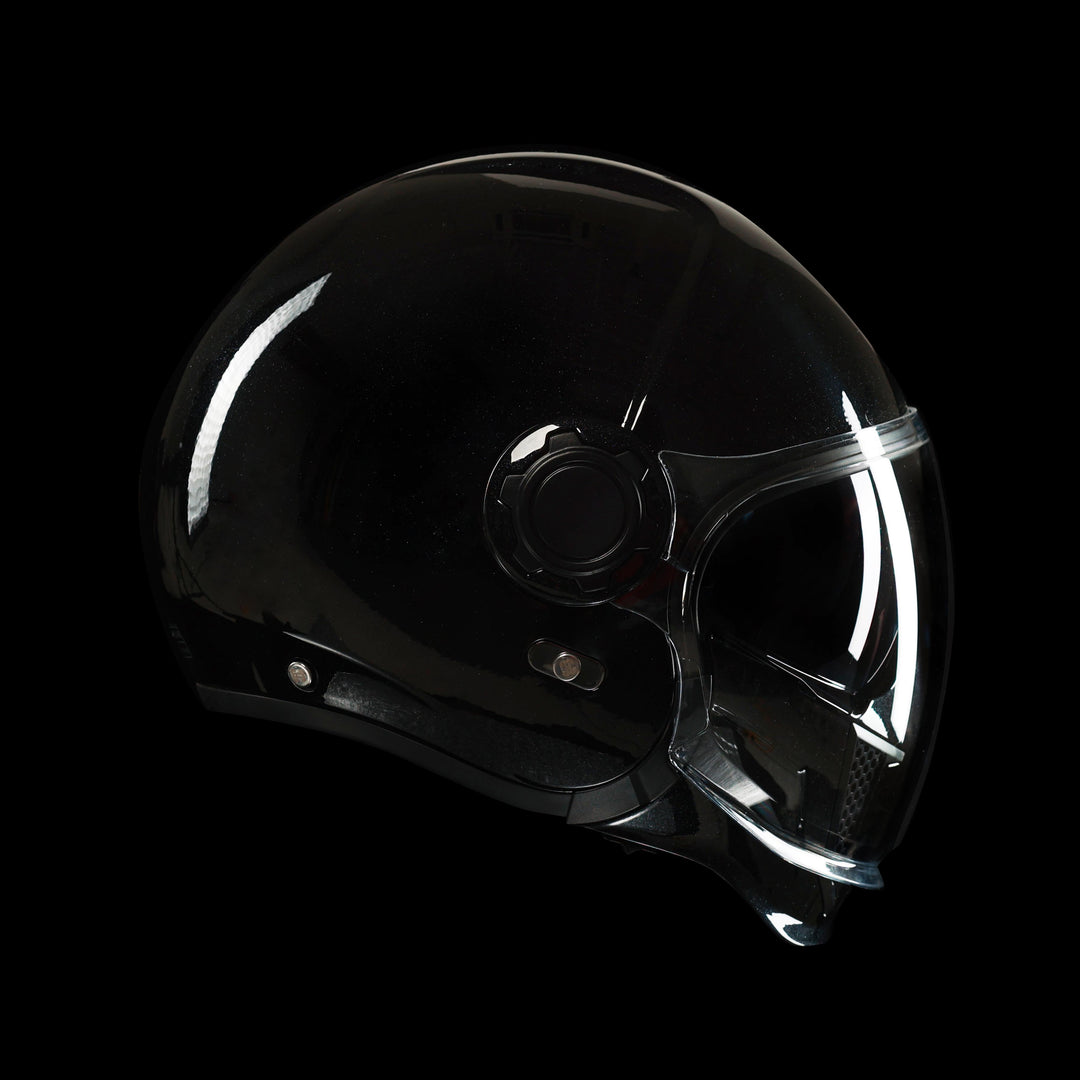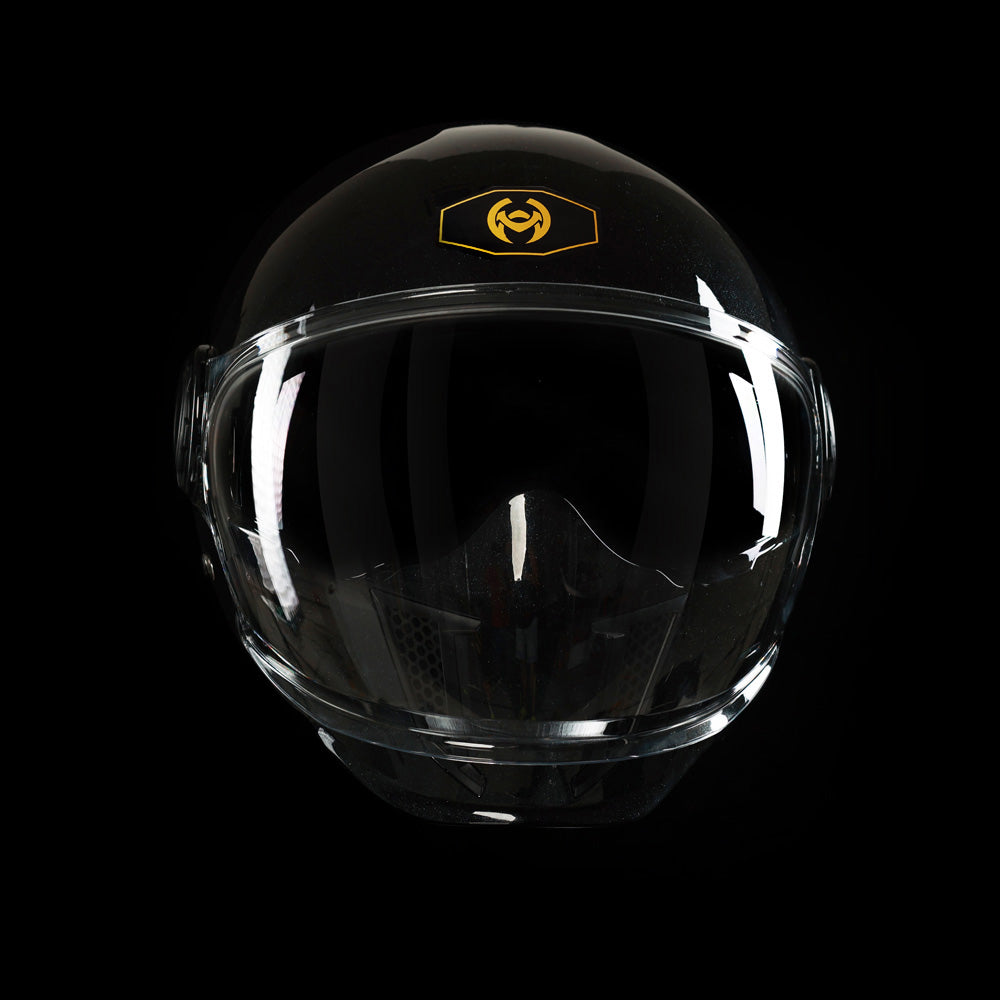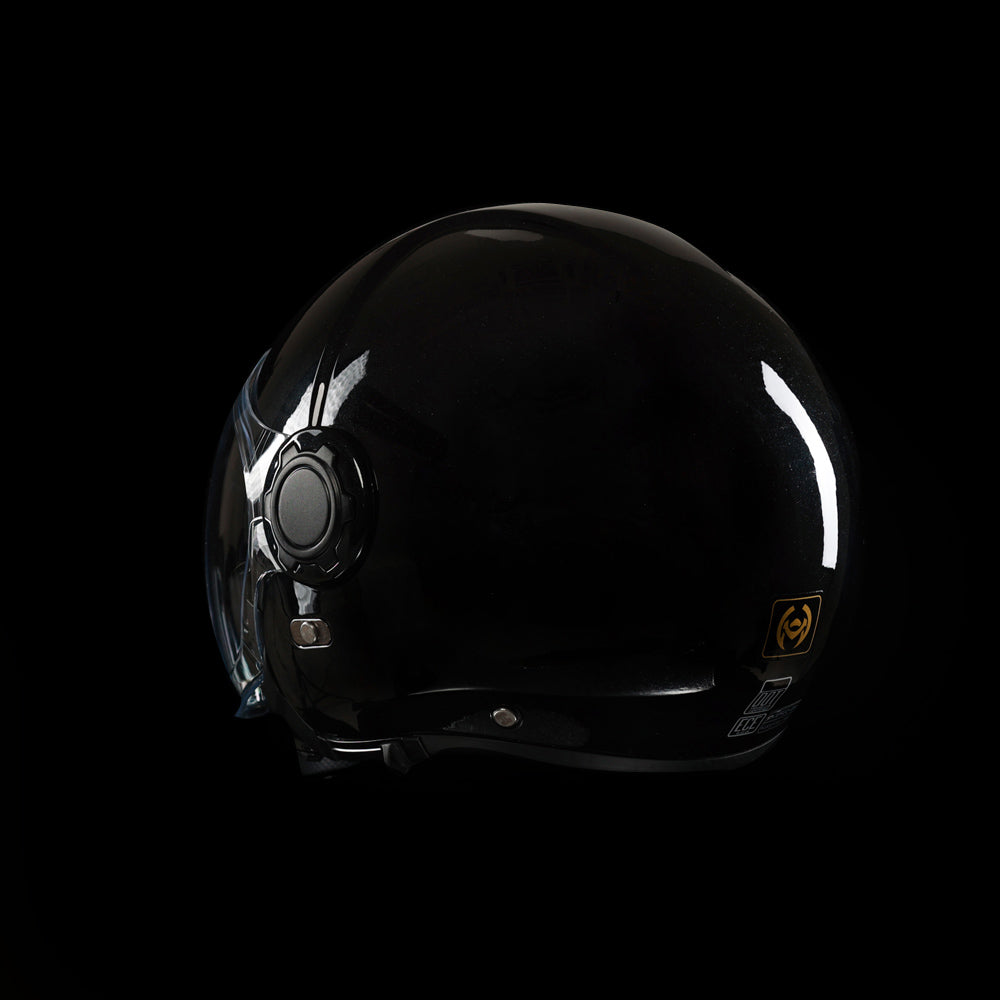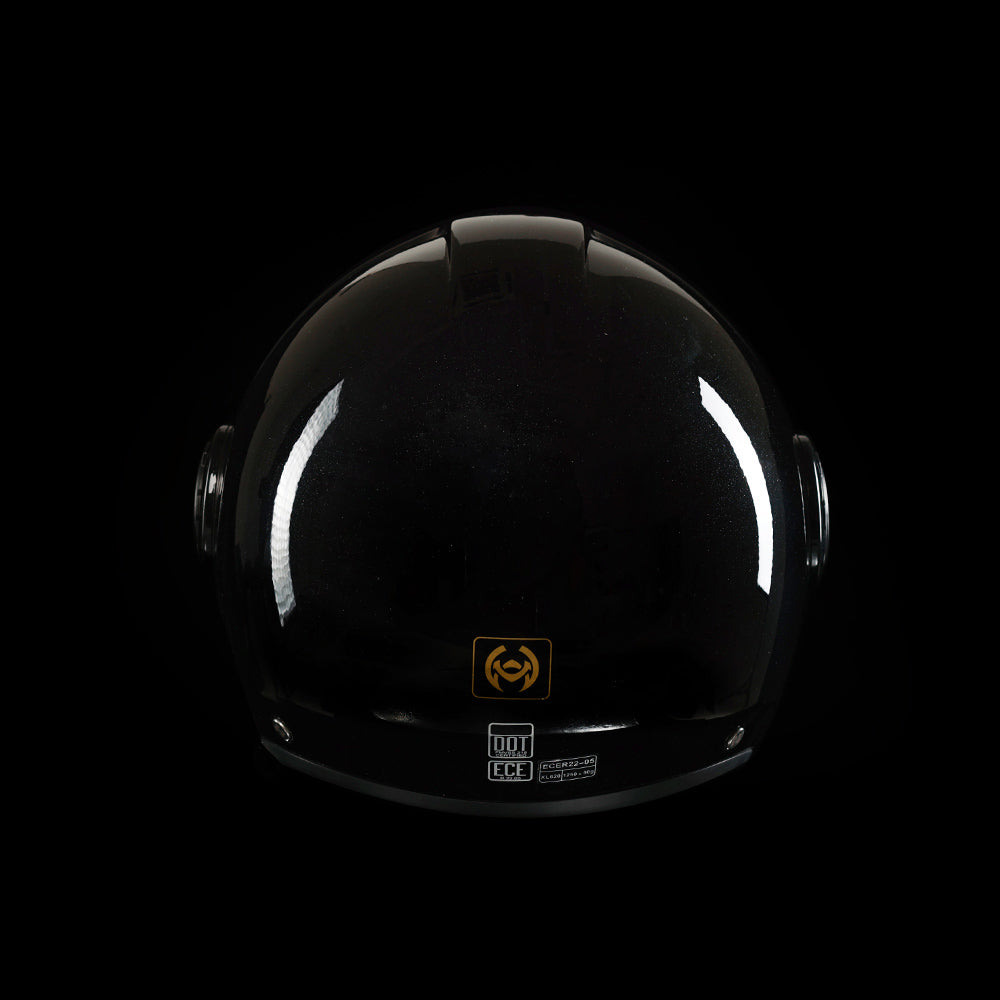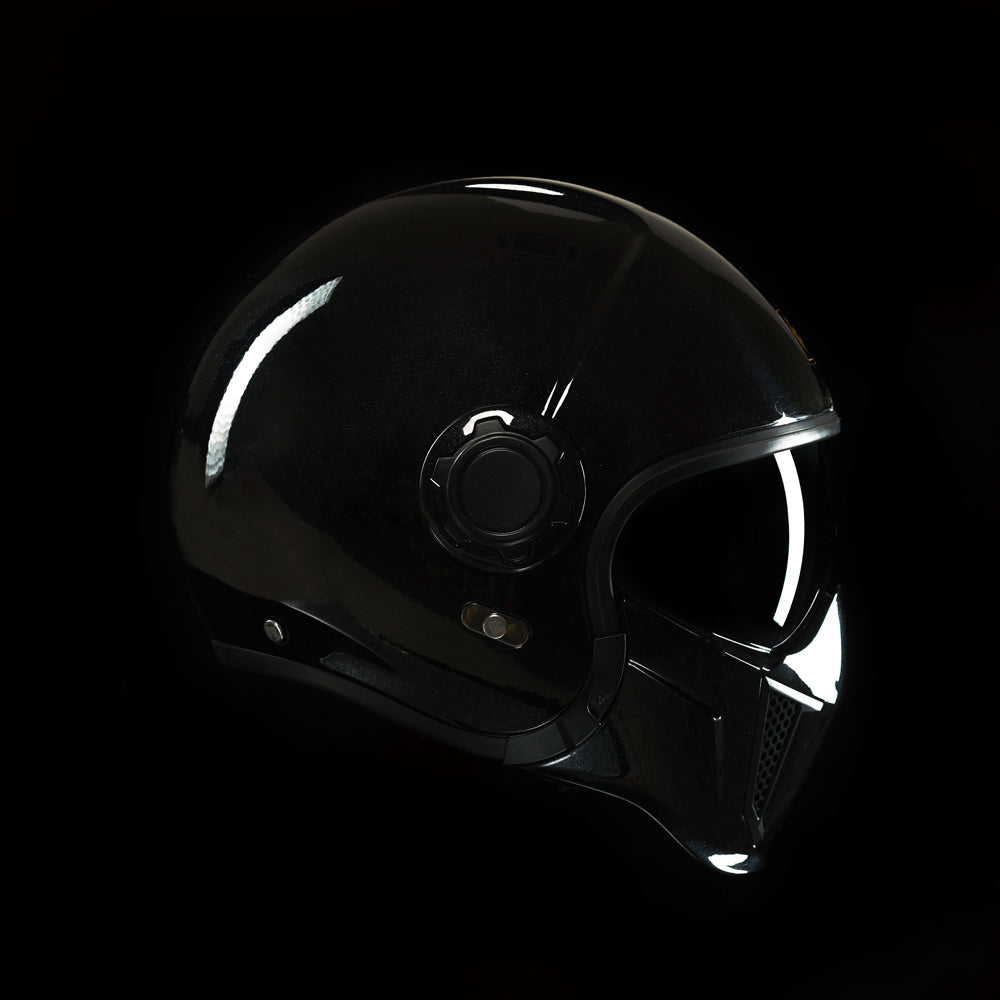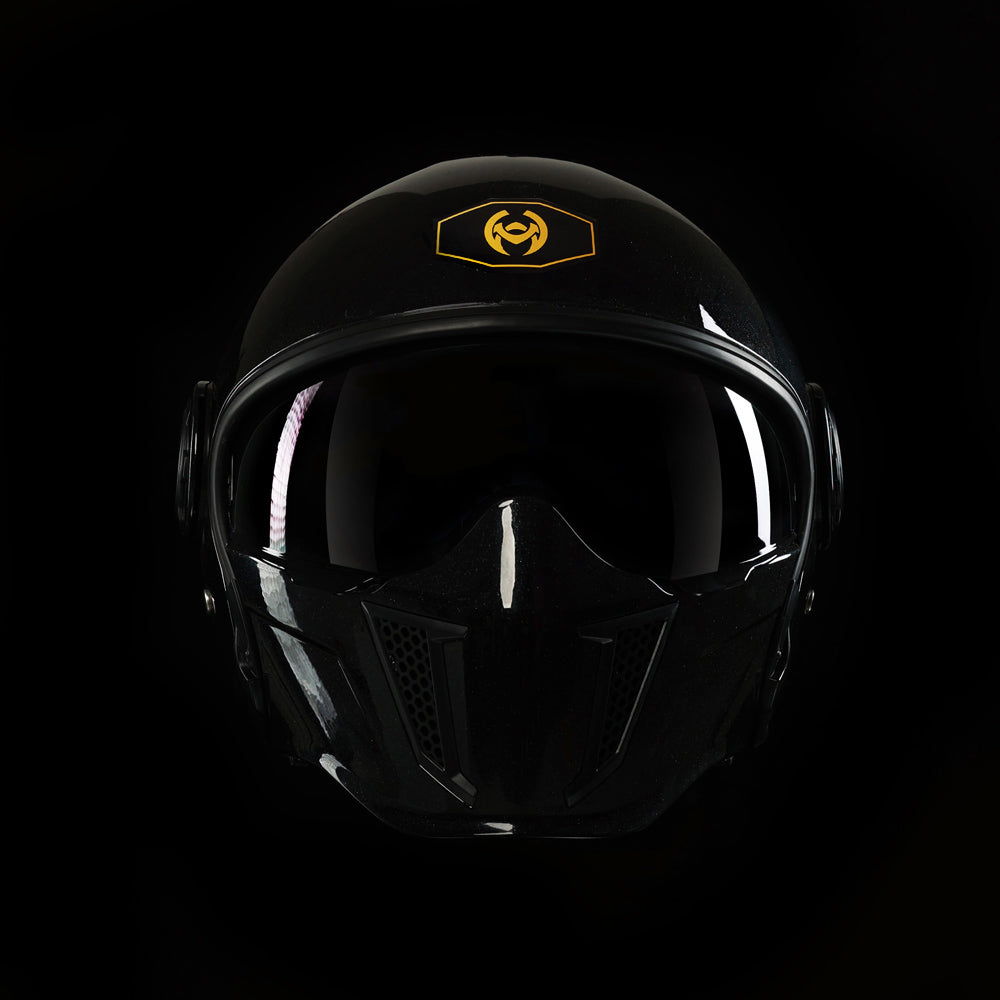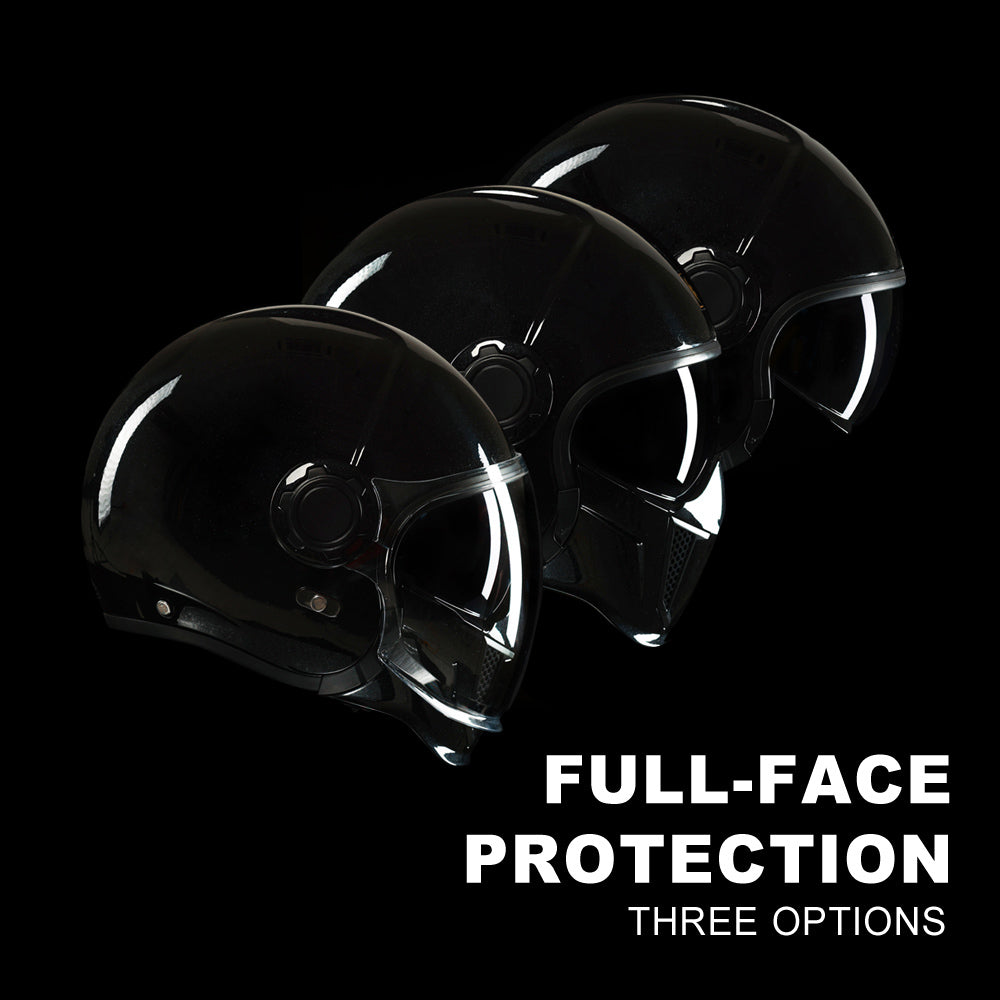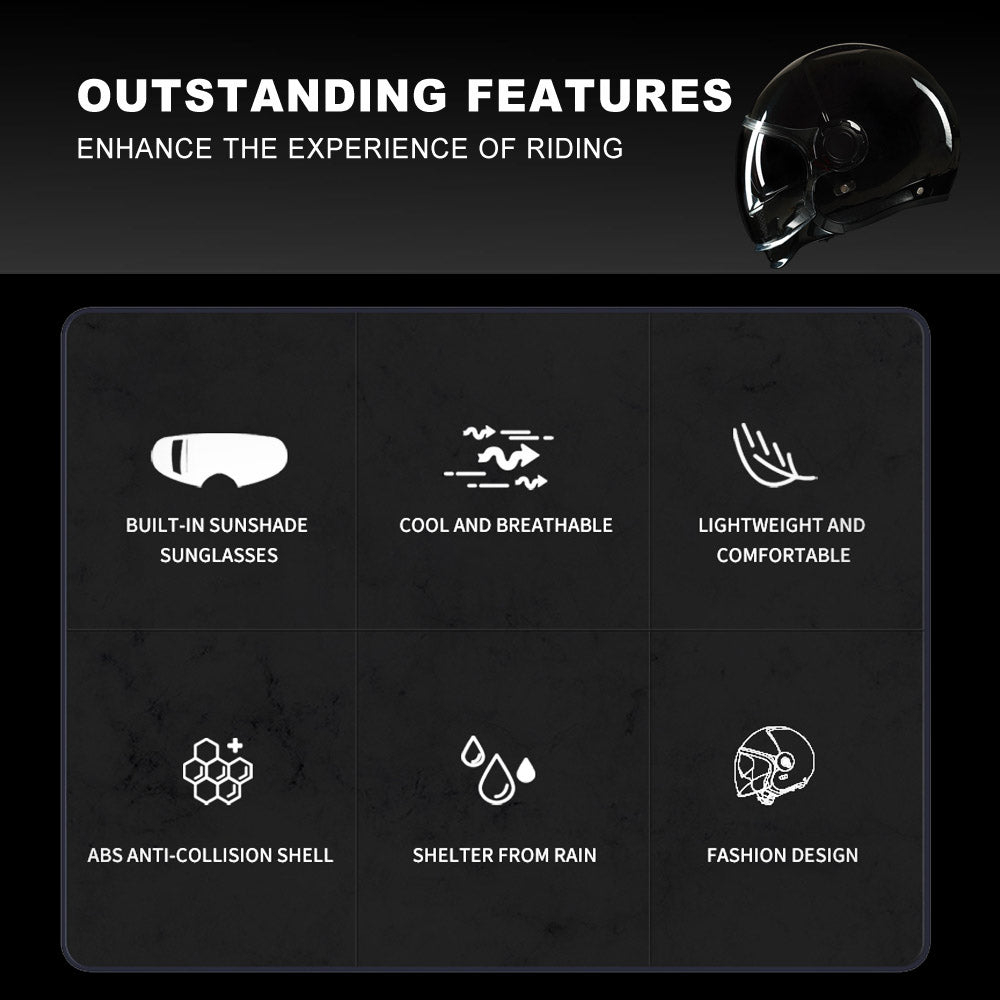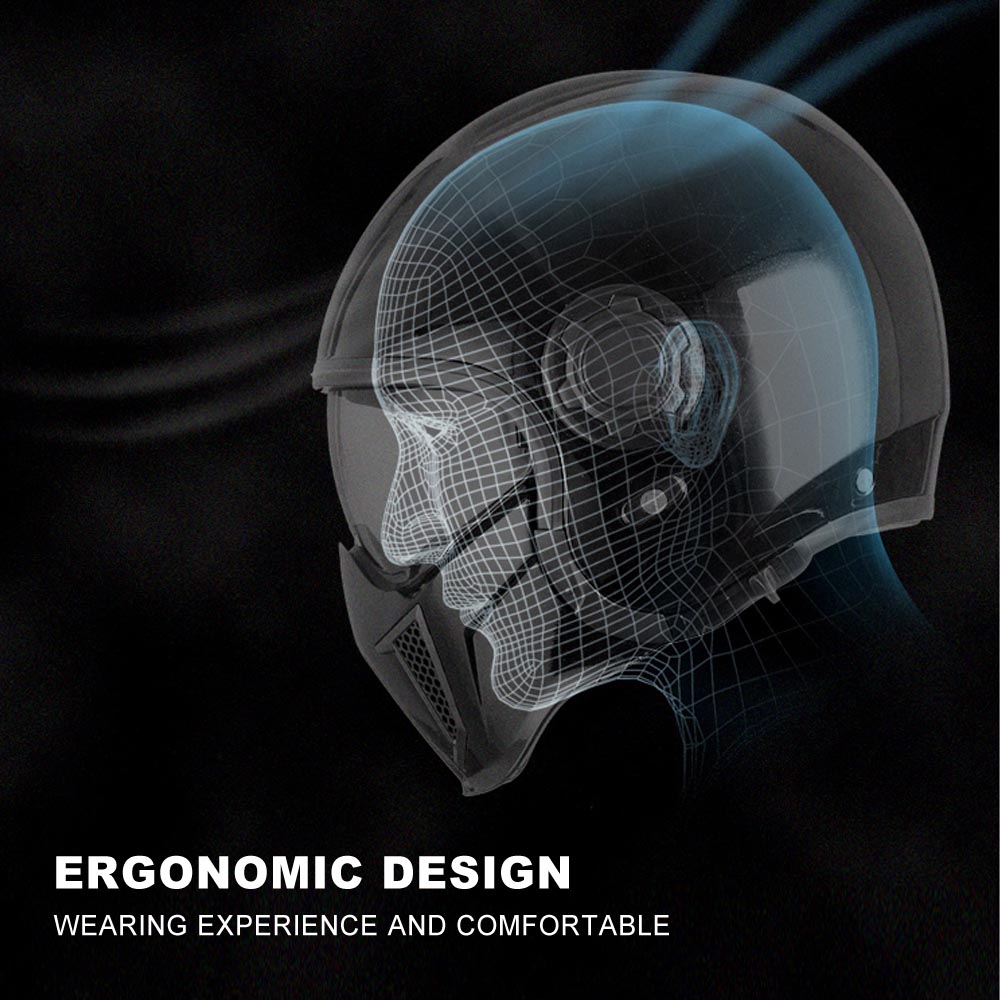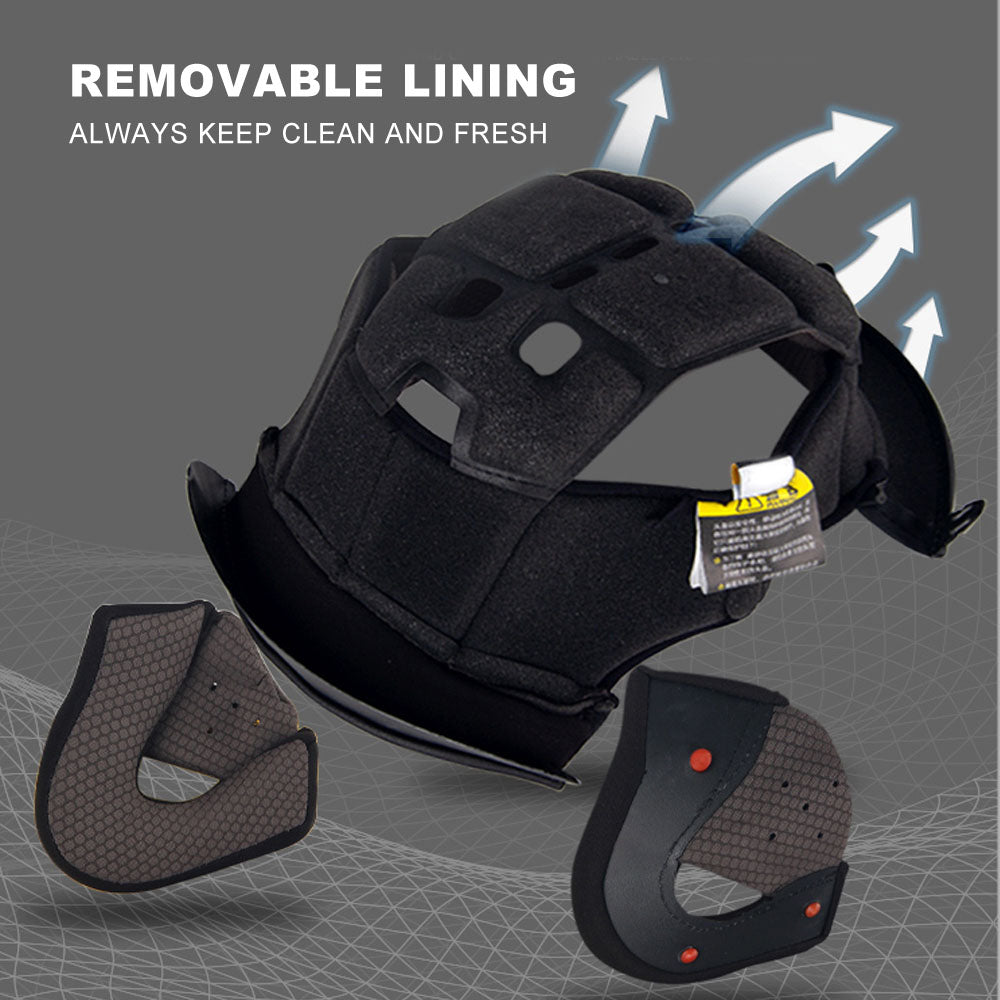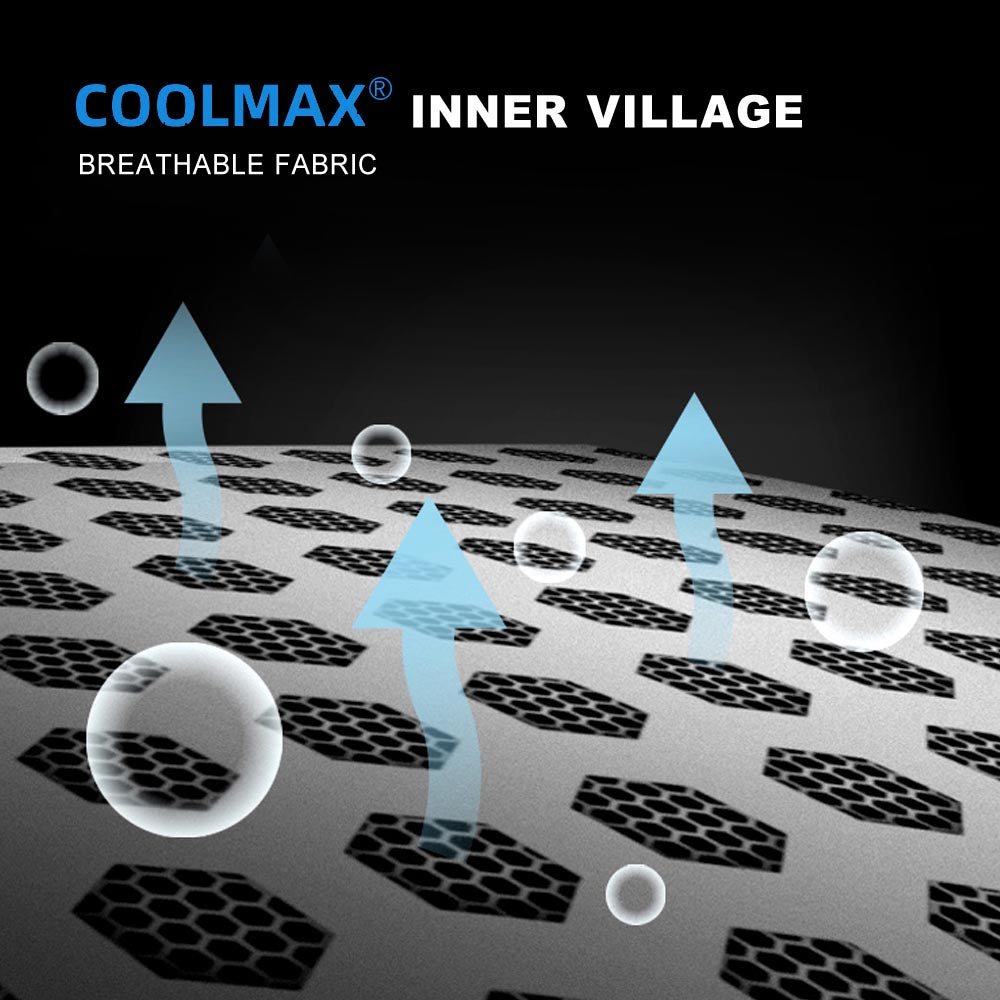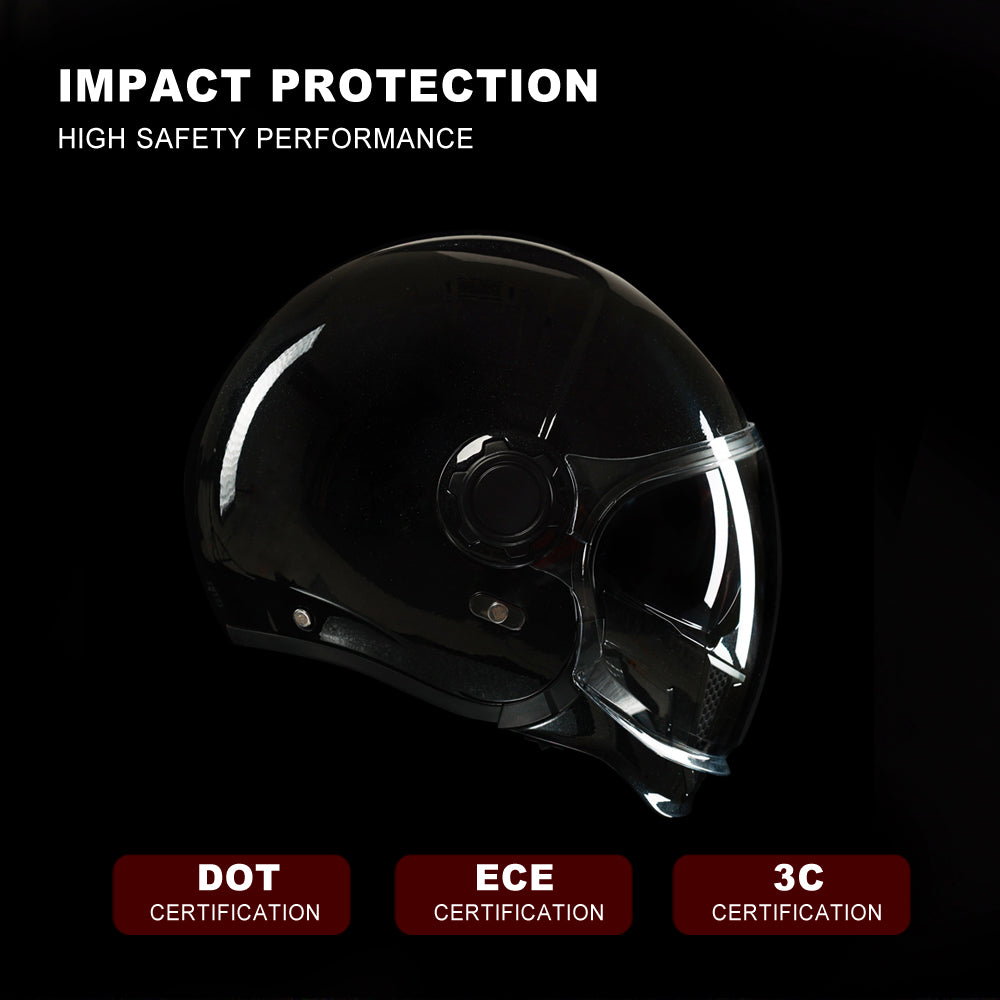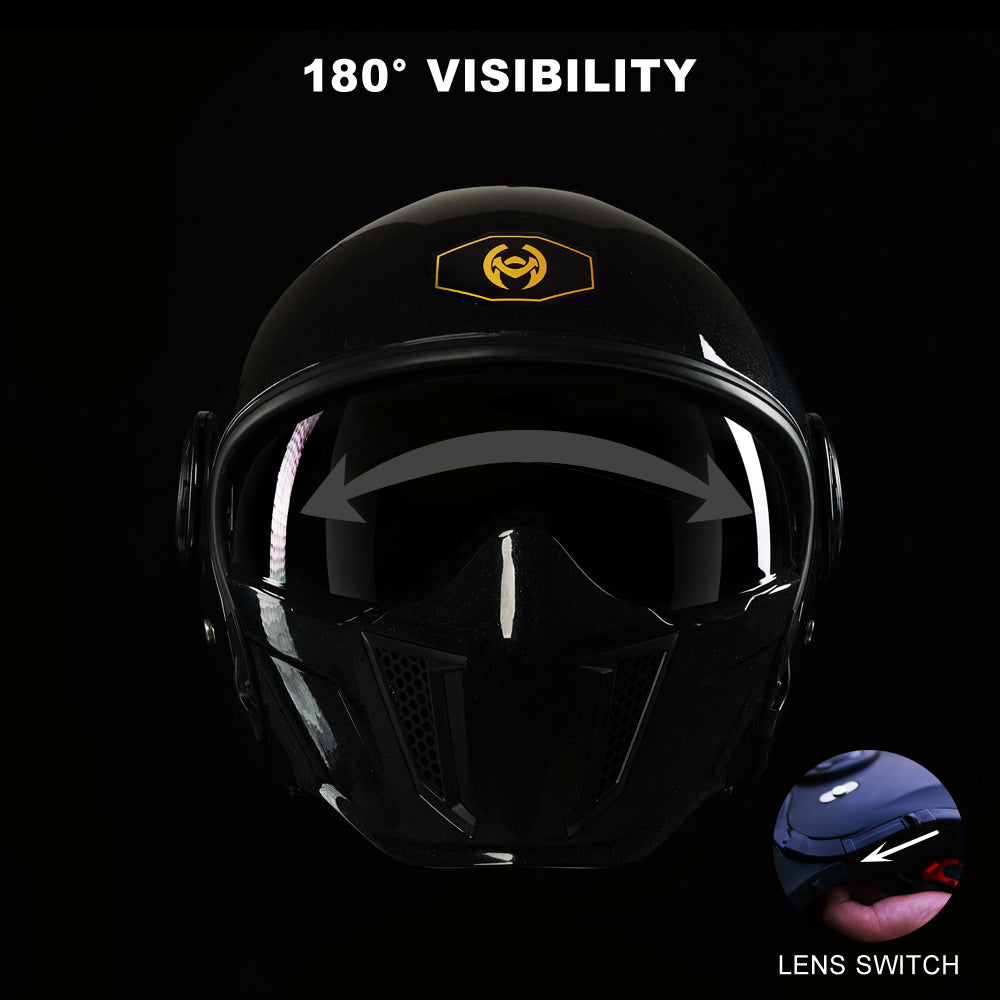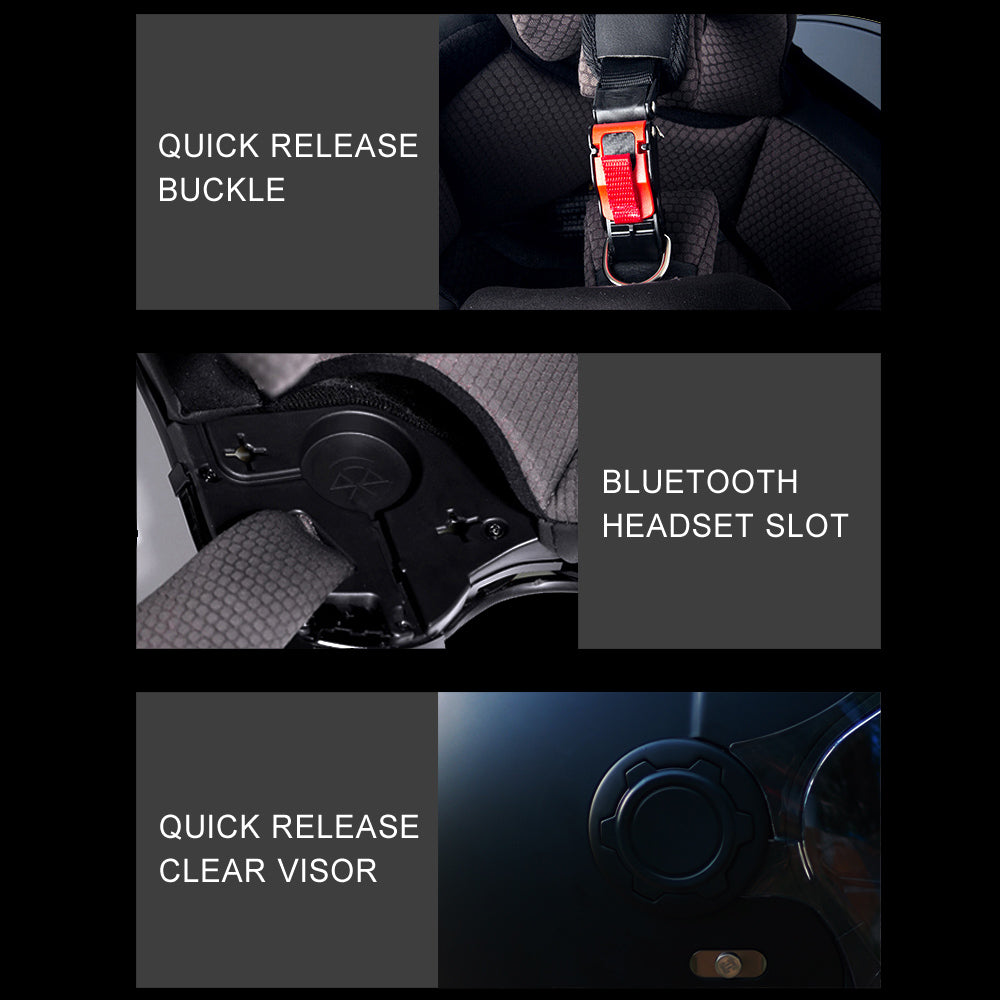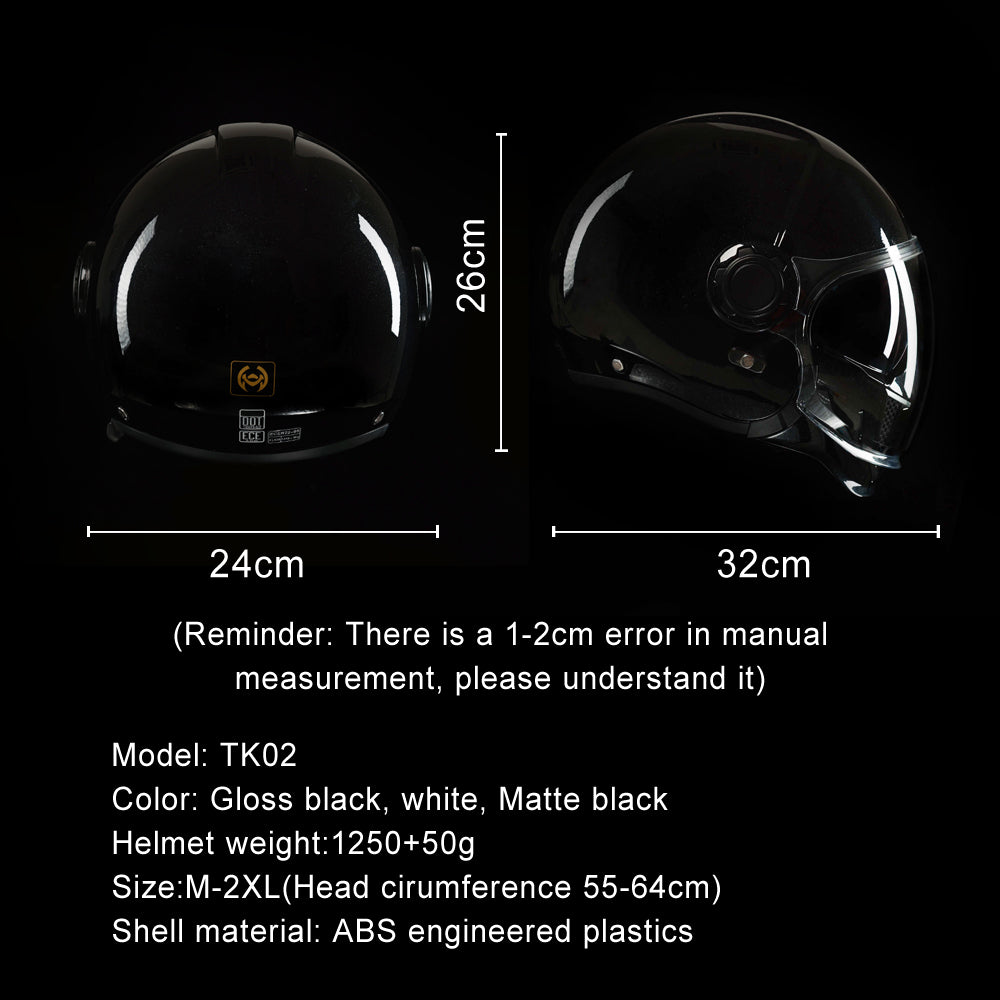 TK02 Full Face Protection Premium Helmet (Gloss Black)
Regular price
$339.00
Sale price
$259.00
Save $80.00
/
Tax included.
---
In stock, ready to ship

Inventory on the way
Nobleman TK02: the full-face helmet is here to offer its users a premium packaged experience that not only provides safety, but skaters may benefit from high-quality goods that enhance their riding and skating experience.
The most protective piece of equipment when riding is a full-face helmet. Its sleek and fashionable appearance distinguishes the Nobleman full-face helmet. It has a compact and aerodynamic shell. The helmet is a delight to wear; it has a soft and comfortable fit and is available in various eye-catching colors, making it an excellent choice for any event.
For the riders who crave a thrilling ride, then you are exactly at the right place. This helmet has quickly gained popularity among users due to its outstanding features. You can ride wearing Nobleman TK02 helmet like Nobody's watching!
Product Specifications:
Brand: Nobleman
Product Name: TK02
Product Weight: 1250+50g
Size: M-2XL (Head Circumference 55-64 cm)
Shell Material: ABS Engineering Plastic
Inner Fabric: COOLMAX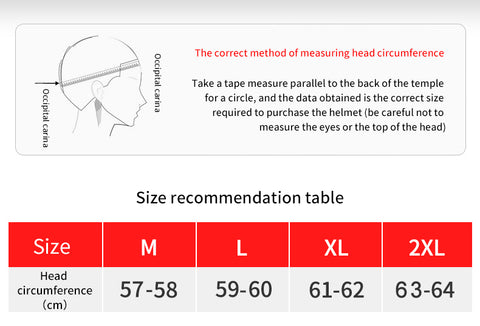 Product Features:
Built-in Sunshade Glasses
Breathable and cool
Comfortable and lightweight
Anti-Collision Shell (ABS)
Rain Protection
Ergonomic Fashion Design
Slot for Bluetooth Headset
Buckle with quick release
Clear Visor with Quick Release
Removable Lining
Product Description:
Material: The helmet is composed of a high-strength ABS anti-collision material that is both sturdy and wear-resistant while being very light at 1250+50 g and featuring eye-catching colors such as gloss black, white, and matte black.
Fabric: The fabric is breathable, with a variety of strategically placed vents, making them a pleasant alternative in hot weather.
Built-in sunglasses: It is an essential tool for protection against severe weather conditions. Nobleman is a brand dedicated to the requirements of skaters and riders.
Design: Nobleman has all the noble spirit and the goal is to improve the outlook of individuals, which is why this helmet is designed ergonomically and fashionably. It features a quick-release clear visor that blends the traditional look of the original stylish motorcycle helmet with the comfort and convenience of today's contemporary motorcycle helmet technology. It has a full-facial shield that is easily removed and has a detachable face shield.
Accessories: The helmet supports trendy Bluetooth headphones. It has a slot, and it is jam-packed with features that you may use to expand your collection.
Dual Functioning: It's a two-in-one helmet with removable components that may be taken off as required. As a result, skaters have the option of wearing either half-face or full-face helmets. As a result, it is equally suitable for both cold and hot conditions.
Certifications: The helmet's flexibility, removable linings, Quick Buckle Release, and Impact Protection all add to its overall value. The helmet is very comfortable to wear, and it has been certified by the DOT, the ECE, and the 3C authorities.
What Makes Nobleman Stand Out?
Following the traditions of modernist technology, our main concern is to ensure optimal protection for sports devotees. We are excited to break it that our series of premium products, including TQ-1 Carbon fiber pads and wrist guards, undergo constant upgrades to match them with the customers' requirements. Their fit, design, and features are well thought of to give a high-quality product. So, this may be the ideal platform for those searching for good safety gear!
All our shipping for our gears will be a door to door service with Normal shipping and Fast shipping.
If you are concerned with shipping, please also check shipping area below. For some certain places, we might not deliver or need extra shipping.
Tracking is included.
For most countries in Europe: 5-8 business days after tracking showed up. (Include Netherlands, Belgium, Luxembourg, Germany, United Kingdom, Denmark, France, Italy, Spain, Austria, Finland, Northern Ireland, Ireland, Portugal, Sweden, Czech Republic, Poland, Bulgaria, Estonia, Greece, Hungary, Lithuania, Latvia, Romania, Slovenia, Slovakia, Croatia)
USA: 5-8 business days to deliver after package passed your country Customs..
Malaysia, Taiwan, Singapore, Thailand, South Korea: 3-5  business days to deliver after package passed your country Customs.
Canada: Canada's default delivery time is 10-15 working days.

The time for customs clearance is controlled by Canada's own customs. Our company cannot interfere with the time for customs clearance in Canada (Canada's current normal customs clearance is 30-60 days)
Australia: 5-6  business days to deliver after package passed your country Customs.
Philippines: 5  business days to deliver after package passed your country Customs.
HongKong Macau: 2  business days.
Vietnam, Cambodia: 7  business days to deliver after package passed your country Customs.
The UAE: 5  business days to deliver after package passed your country Customs.
South Africa: 10  business days to deliver after package passed your country Customs. With extra charge $20.
Russia: 20-30 days. (Only to Moscow, and you may need to pay local shipping for addresses outside of Moscow.)
If your country does not list above, please email us before placing the order. 
General Shipping Details

If I order today, how long will it take for my products to ship?
Once your order is received and payment confirmed, your order will be shipped via the method chosen during checkout. Most in stock orders ship within 2 business days however, processing time may increase during heavy traffic times such as holidays.
It can be delivered in 8-17 days under normal circumstances, depending on the fast delivery to various countries.

Once your package has shipped from noblemantech, you will receive an email notifying you with the tracking information and carrier. During shipment, there are a variety of potential issues that may occur or changes you may wish to make, so please contact us at support@noblemantech.com
Shipping Changes
The most common changes made during shipment are:

Hold at location for pickup
Address changes/corrections
Vacation holds

You are welcome to contact the carrier to make any changes to the package shipment. If you would like, we are happy to help. Please submit a request to support@noblemantech.com
Shipping Issues

The most common shipping issues that can occur are (not in any specific order):


Lost in transit
Misdelivery
Failed delivery attempt

About the customs and tax
 Lost in transit

If your package has not moved in transit for 3 days, please contact support@noblemantech.com , and we will file a trace investigation with the carrier.

Misdelivery

If your package states delivered but cannot be found, please follow these steps:

Check around the residence.
Check with neighbors or building management.
If not found, please email nobleman at support@noblemantech.com regarding your misdelivery, and we will open a trace investigation with the carrier.

Failed Delivery Attempt

For packages requiring a direct signature , you, or someone you trust will need to be present to receive the delivery. If you are not present to receive your package, you will have three potential options:

Option 1: Do nothing. The carrier will attempt delivery the next day.

Option 2: Contact the carrier immediately. The carrier will leave a door tag that will have contact details. Please contact the carrier to locate where the package is being held. You will be able to pick up the package from the carrier before the next delivery attempt. You will need a government issued ID and tracking information to pick up the parcel.

Option 3: Contact the carrier to request an address change to a better delivery location or hold at location for pickup to retrieve the package at your convenience.
Accessory Orders Please Note: For all accessory orders that do not require a direct signature, items are typically delivered at the front door or in the mailbox. If the carrier is unable to deliver the package during the delivery attempt the above options for failed and misdelivery will apply.
About the customs and tax
As it is an international express delivery, the package may be taxed by the customs when it arrives in your country. Please handle it according to your local policies and laws timely. Noblemantech is only responsible for transportation, not for customs clearance, tax, and other expenses.

Please submit a request to support@noblemantech.com to help in the process.

Standard Delivery Times
Delivery times can vary based on address.
                                                                                           Nobleman Team
Every product that Noblemantech provides is brand new and high quality. Our quality control engineers test every single product. Before we ship the item, our QC and packing team carefully check if the accessories are right and your shipping address.  

Return Policy

Returns are accepted but THE BUYER has to pay for return shipping. 

Refund Policy

1) Payment refund is available for all orders.

2) Refund option will NOT BE 100% OF WHAT YOU PAID FOR. (Unless you contact us prior to shipping out your order)
We will charge for our initial shipping cost and tax as follows:

20$ price for an item/order priced under $100

30$ price for item/order $100-$300

40$ price for item/order $300-$600
50$ price for item/order $600-$1000
 We CAN NOT accept returns of worn items due to safety reasons.
Return process must be started within 10 days of delivery to qualify for refund.
Returns will be shipped back domestically. For example you live in US, and have some issue, you contact us and we decide on a return/ exchange then you will ship the item back domestically (Washington state, California, and or some other state). 
Returns are domestic for all customers in such regions  US, CANADA, AUSTRALIA, UK, EUROPE
We will also provide replacement or repair service when there is a defect with the product you receive. 
(We can exchange the items but it has to be looked at case to case scenario so please contact us at Support@noblemantech.com ) You would need to pay for return shipping and the above price.
Thank you for your understanding, currently we can NOT pay for return shipping so you will have to buy your own shipping label and send the return in the USA or the location we tell you. 
Exchanges:
Exchanges are available in the following countries: USA, AU, Canada, Spain, UK, Spain, and France. (More are being constantly added please contact us for your specific case) Customer will need to pay for return shipping within their country.
If you find your product not working or with something else wrong, please feel free to contact NOBLEMAN customer service. Please submit a request to support@noblemantech.com to help in the process.