What Are The Types Of Helmets And Their Key Differences?
Helmets come along with special features for protection against extreme forces for a specific sport. However, they can also possess multi-hit functioning and can be used for various activities in one go. Thus, it is vital to know the types of helmets and why they are different in their design construction.
The types of helmets and their differences are as follows:
The single-use helmet is designed to withstand one-time damage and is not reusable. 
The multi-purpose helmet is designed for multiple impacts and has a comfortable shell that restores after minor blows. 
The multi-hit helmet is constructed with a heavy well-built structure and can withstand multiple shocks.
Thus, to explore the differences between all types of helmets and their functioning, it is vital to check out their safety standards, shapes, and properties. Moreover, discover NOBLEMAN K2 Color Changing Helmet that provides an all-rounder designing and functioning. 
Nobleman K2 Color Changing helmet is crowdfunding on Indiegogo now. Sign up and get 30% off for super early birds, click the link below:
Types Of Helmets For Various Sports:
The high-tech manufacturers allow for effective construction methods and the creation of sturdy and easy-to-handle helmets. Here is a list of guideline for the various sports helmets:
Snowboarding Helmet:
For sports like Snowboarding, it is vital to opt for a Helmet that features Multi-directional Impact System (MIPS). It helps in the absorption of extreme energy and reduces rotational forces that result from angled impacts.
For this purpose, the helmet contains a low friction layer between shell and foam liner. This separation allows the helmet to subdue blows and protect the brain from rotational forces.
The snowboarding helmet follows European Safety Standard EN1077 and American Safety Standard ASTM 2040.
However, they possess multi-season functioning and can be used for other sports like Bicycle, Skateboard, and Roller Skating. These helmets thus come under the safety standards of EN1078.
Types of Snowboard Helmets:
The Snow-sports helmets differ based on construction design as follows:
In-mould: It has a lightweight construction and outstanding durability level. The outer shell is made from a tough polycarbonate, and the foam liner contains expanded Polystyrene (EPS) to withstand single extreme hard impacts. They also work in combination with excellent ventilation systems against harsh weather. 
Hard Shell: They are designed using heavy-duty ABS shell and EPS foam lining. However, it lacks in providing an effective ventilation system but is excellent for protection against extreme forces.
Hybrid: The combination of the two Snowboarding Helmets tends to provide 2X durability and protection efficiency levels.
Difference Between Bike Helmets and Electric Skateboarding Helmet:
The difference between a bike helmet and a Skateboard helmet lies due to its feature design. To discover the shape and functioning of impacts and energy management, here is a detailed description down below:
Bike Helmets:
The bike Helmets are manufactured for protection against a single impact of extreme force. Moreover, It does not get affected by minor blows and is a good spot on the helmet for sports like Motorcycling, Bicycling, and other fast-running motorized vehicles.
The mountain Bikes and aggressive BMX helmets have vital support for face coverage as any downhill face can result in serious injury. Thus, you can opt for such helmets for other activities as they can block fresh air. 
However, vents are introduced for the excellent ventilation system. It is to be noted that opt for helmets with fewer vents, as they are effective and can be used for skateboarding.
Moreover, only mountain bike helmets are constructed with full head coverage and also best for riding skateboard. However, other bike helmets do not share this feature as they are safe from falling at the back.
Mountain Bike helmets come up with visors for protection against sunlight. However, it is up to the bike rider if he opts for bike helmets with visor or not as he can also wear sunglasses or opt for a protrude helmet.
The bike helmet has a thin and sturdy outer shell and foam lining made up from EPS to withstand a single significant impact. While the mountain bike helmet has various design features, both with EPS and EPP foam lining with Half-shell open, open/Full Face Enduro, Convertable Enduro, and All-around Combat style.
The bike helmets mostly meet the Consumer Product Safety Commission (CPSC) certification, and mountain bike is certified with ASTM safety standards.
Electric Skateboard and Roller Skating Helmets:
The Electric Skateboarding and Roller skating helmets are, on the other hand, are specially designed to protect the back of your head as you can get a fall from any angle and provides full safety coverage.
They have a well-built thick outer shell, and foam lining is mostly constructed from EPP, a rubbery and squishy material made for safety against multiple impacts. It thus gets restored after minor blows.
The standard Skateboarding helmets and Roller skating helmets based on the handling of impacts and energy management are as follows:
Single-use Helmet:  

The helmet that handles single impacts are considered safe and reliable due to its tough EPS foam lining. It has high protection level against heavy blows but cannot be restored after such damage. Thus, ensure to replace the helmet after such incident.

Multi-use Helmet:  

The EPP rubber foam of these Skateboard and Roller skating helmets can get restored after a single impact. Also, they can be used several times, even after minor blows.
Multi-hit Helmet: 

It

 

has black and grey foam lining fabricated from butyl nitrate. Its thick and dense structure thus has effective handling of multiple impacts. However, they are less safe and have low energy management as compared to EPS single-use helmets.
Features of Other Sport Helmets To Wear For Skateboarding:
For skateboarding, choose to wear Helmets of other sports, with the following things to be considered:
When choosing a bicycle helmet, use multi-hit functioning that can handle multiple impacts. Avoid wearing single-use helmets as they cannot save from sharp-angled impact and get damaged after a single hit.

Wear Helmets with expanded polypropylene EPP Foam lining, as they provide automotive padding for effective energy management.

Most importantly, opt for helmets that give full coverage to the back of the head, as skateboarding can give you a fall from any direction.

The helmet must protect against sunlight and harsh rays with the help of a visor and a proper ventilation system.

Get your perfect-sized helmet to avoid tilting back and forth. Also, you can get a high-tech helmet with innovative features like a personal audio system and a built-in earpiece.

Lastly, ensure to check out the certification for ASTM, CPSC, and EN1078 for safe skateboarding.
Nobleman-K2 Color Changing Helmet:
The NOBLEMAN K2 Color Changing Helmet has outstanding features due to its wide range of functioning elements. For this reason, it is not only best suitable for skateboarding, but you can also wear it for all sports activities such as Riding Bike or Unicycle and all other Driving Motorized Vehicles. Check it out on Indiegogo and subscribe to save big.
Here is a list of features that makes it unique and reliable as compared to other sports helmets:
It is integrated with a safety feature of a fast magnetic buckle system and speed dial at the back. It thus ensures a steadfast fitting and adjusts according to the Head Size Fit. Thus it prevents tilting back and forth during fast rides and is safe for all sports activities.

The interior of the Nobleman-K2 Color Changing Helmet has a comfortable cushioning to withstand multiple impacts. Also, the outer shell is designed to be light-weighted and thin in structure for providing long-lasting usage.

Moreover, the foam lining is effectively fabricated for its removable feature and can be washed to eliminate sweat and odors. The automotive padding thus aids in well-built energy management.

It is designed specially to watch out for warm weather, earth elements, and direct sunlight. For this purpose, a back and front ventilation system has been constructed for an air-conditioned ride during the summer seasons. Also, the upfront part extends to protect from direct sunlight and other harsh elements.

The fashionable Nobleman-K2 Color Changing Helmet ensures giving a visible outlook with its bright Color variation during Day and Night. So, you get to ride safely on roads and streets with this helmet.

Lastly, it meets all the Safety Standards of ASTM, CPSC, and European certifications.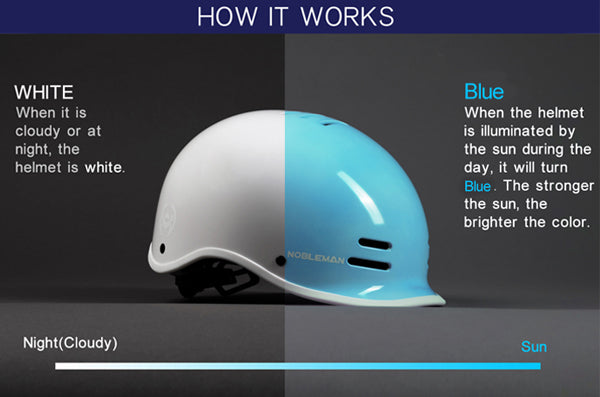 Rock Climbing Helmet:
Rock climbing helmets usually meet the safety standards of European 12494 and the international standard of UIAA 106 certification. Its built-in shell structure is hard and sturdy enough to provide safety against rock falling from different mountainsides.
It has two basic types of helmets: Single-use helmets and multi-hit helmets to subdue multiple impacts. Moreover, it has a friction layer in the interior and a puncture feature to support the prevention of heavy falling objects.
It has a similar ventilation system as that of Skateboarding and Snowboarding helmet, and thus both can be swapped when needed.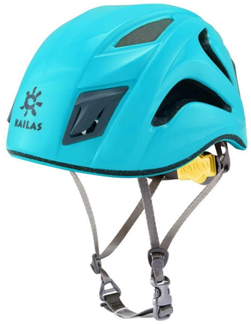 Conclusion:
To sum up, helmets are designed specifically for single sports activity. However, some helmets are constructed with extraordinary features such as MIPS that fulfill safety standards and provide protection against various impacts of all kinds of sports.
Thus, choose to wear helmets that give full head coverage from the back, a perfect ventilation system, possess a magnetic buckle, protect against sunlight, and is comfortable and fit.
---